Customizable CMU Jerseys
Support the Chippewa Football Team with your very own customized jersey. Get your name with any number combination!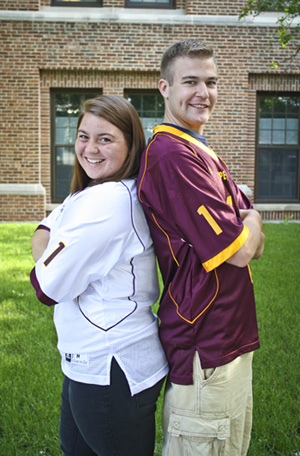 FOOTBALL STARTING AT: $ 60.00
Available in white or maroon.
Jerseys can have up to 11 letters. There is a $10 additional fee for adding a last name.
Due to NCAA rules and regulations, we will not be able to produce custom jerseys featuring any current player's name and number, whether or not you have the same last name as the player. We are also unable to produce any jersey with NFL or NBA players' names/number.
Takes approximately 1-2 weeks for production. All sales final. Once your order is submitted, no changes can be made.
Please contact us at 1-800-283-0234 to place your order today!