Jerseys
Show your Chippewa Pride!
Custom Jerseys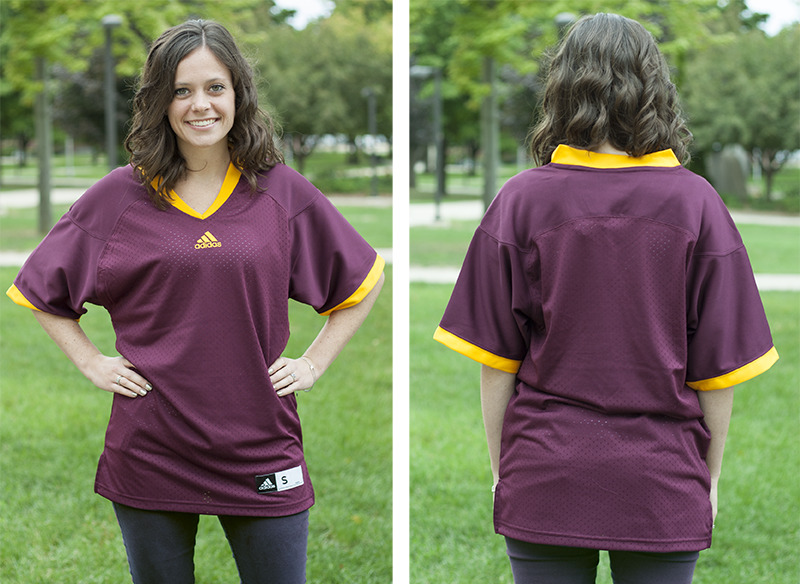 Jerseys start off as blank (as shown in pictures to the left). You customize the name and number!
FOOTBALL STARTING AT: $ 65.00
Add $0 for Number on Front, Back, & Sleeves
Add $10 for Name on Front
Add $10 for Name on Back
Jerseys can have up to 11 letters per side.
Takes approximately 1-2 weeks for production. All sales final. Once your order is submitted, no changes can be made.
Due to NCAA rules and regulations, we will not be able to produce custom jerseys featuring any current or past player's name and number, whether or not you have the same last name as the player. We are also unable to produce any jersey with NFL or NBA players' names/number.
Please contact us at 1-800-283-0234 or 989-774-7976 to place your order today!

---
Pre Made #1 Jerseys