About Us
---
We provide outstanding customer service and offer the CMU community the competitively priced products they need to succeed.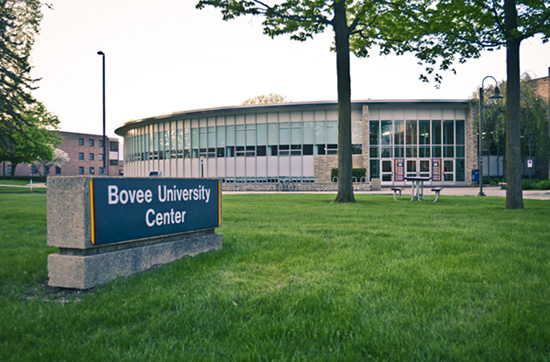 Our Address:
CMU Bookstore
Bovee University Center #202
Central Michigan University
Mt. Pleasant, MI 48859
Phone (989) 774-7493 or (800) 283- 0234
Fax (989) 774-2480
email: bookstore@cmich.edu
Bookstore Management:

Thank you for visiting our website, your inquires are welcome!
Mr. Barry Waters, Bookstore Director
Phone: (989) 774-7493
Ms. Deb Stack, Bookstore Assistant Director
Phone: (989) 774-7497

Textbook Department
Phone: (989) 774-5829
Email: textbook@cmich.edu
Feedback:
If you have any comments, suggestions, or questions about the website please contact the webmaster:
Web Manager
Ms. Ashley Jacobs
Email: cmubookstore.webmaster@gmail.com