Bovee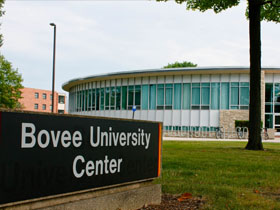 The Bovee University Center is home two of our stores: The CMU Bookstore and Microchips. Also know as the "UC" or "Bovee", the building is located on the north end of campus near Finch Fieldhouse, Warriner Hall, and Park Library.
CMU Bookstore: University Center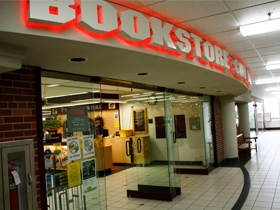 The University Center is our main store. It is where you can find anything from textbooks to apparel, merchandise, art and school supplies, and gifts. It is located on the main floor of the Bovee University Center at the east end of the building.
MicroChips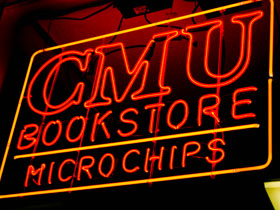 MicroChips is the CMU Bookstore's full line computer store. As an Apple Authorized Campus Store, we are able to offer Apple computers and software at educationally discounted prices. MicroChips also offers a large selection of iPods and Video Gaming Consoles. We stock all the needed accessories, from games, printers, and flash drives to computer cases and bags. If you can't find what you are looking for, please let us know, we can place an order for you!
Chippewas Varsity Shop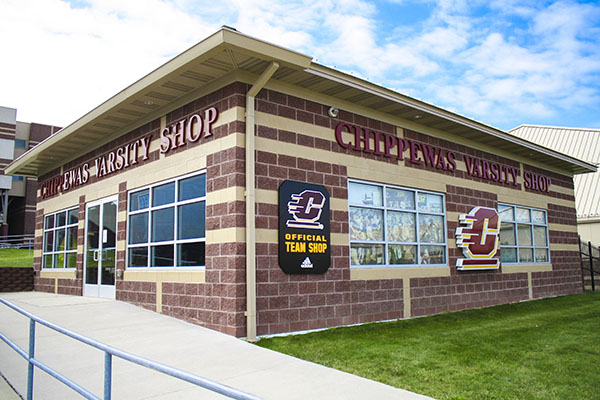 The Chippewas Varsity Shop is located just inside Kelly/Shorts Stadium. This store will be open on game days and for other special events hosted inside the stadium. Find the ultimate in fan gear, stadium accessories, and CMU gifts at this location.
The Maroon and Gold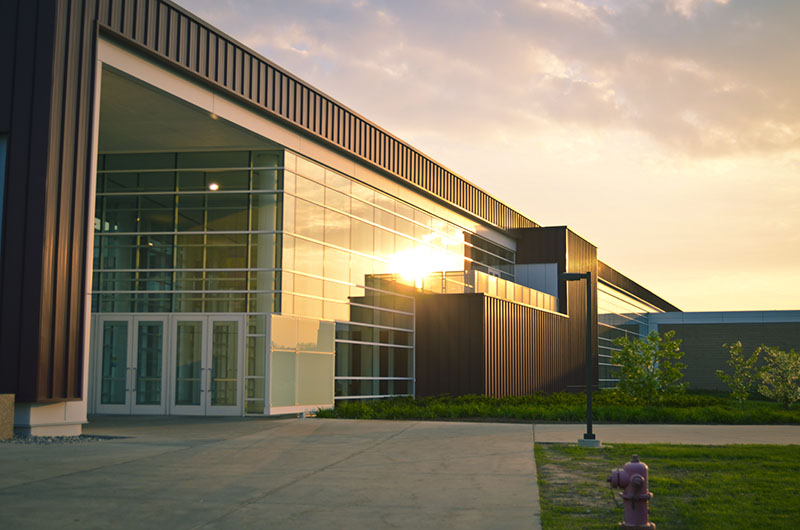 The CMU Bookstore has expanded once again. Be sure to visit our newly completed store, The Maroon and Gold; located in the atrium of CMU's Event Center. This store offers a great selection of CMU apparel, gifts, and game day accessories. Open weekdays, this store is your one stop shop for all of your CMU needs.